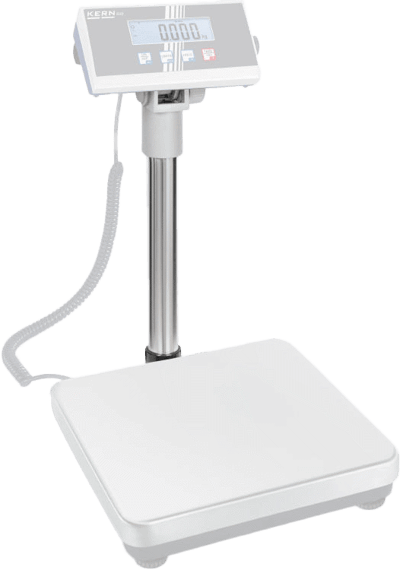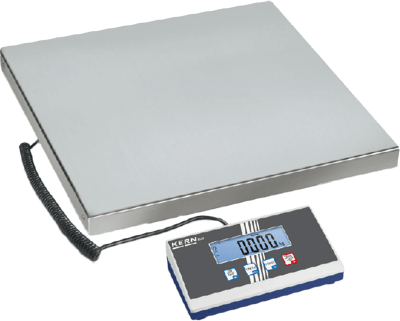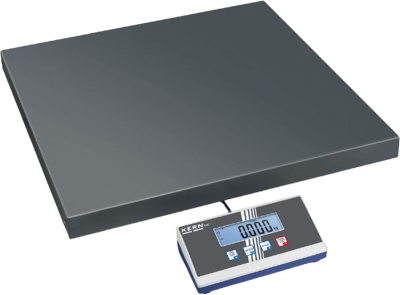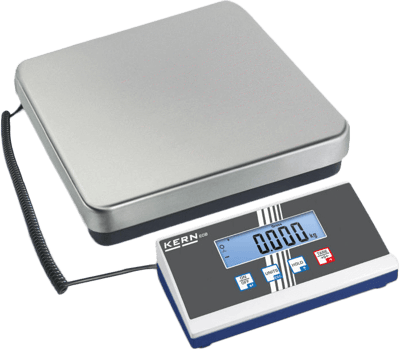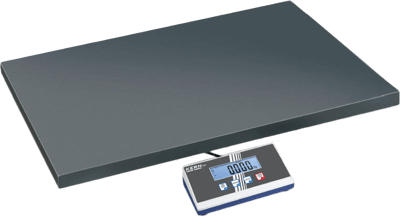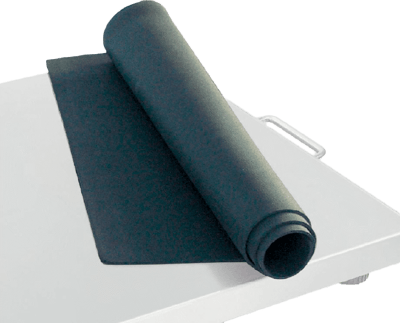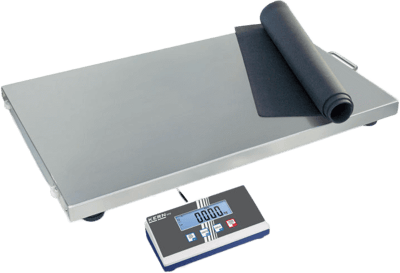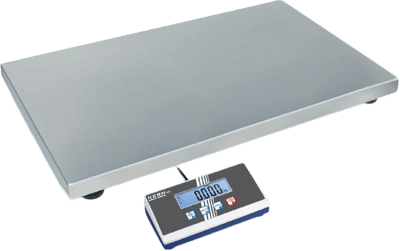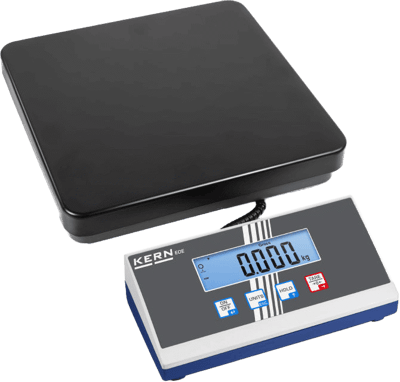 Images are representations only.
EOB/EOE/EOS Parcel Scale and Accessories
Brand:
Kern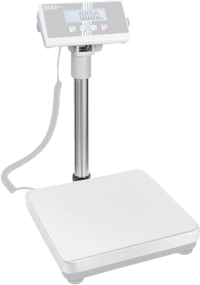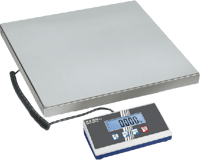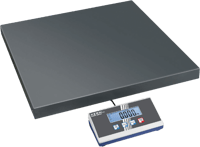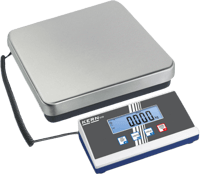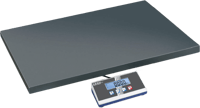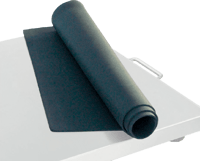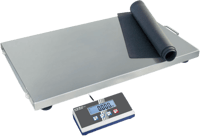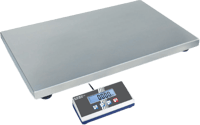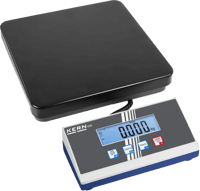 EOB Parcel Scale - All round parcel scale with robust Stainless Steel weighing plate - also with XL platform and large weighing ranges.

EOE Parcel Scale - Parcel scales with big platform for fast and easy weighing in the office, production, dispatch etc.

EOS Platform Scale - Heavy duty parcel and veterinary platform scale with extra large stainless steel weighing plate
Features
EOB Parcel Scale


Weighing plate Stainless Steel, painted steel base
Simple and convenient 4-key operation
Wall mount for display device standard
Hold function: When the weighing conditions are unstable, a stable weight is calculated determining an average value
Universal external mains adapter included with delivery
Protective working cover included with delivery
Watch the product film for EOB - https://youtu.be/XpaxrDIsHT0

EOE Parcel Scale


High mobility: Battery operation, compact, flat construction and low weight make this scale ideal for the use in several locations
Wall mount for display device standard
Hold function: When the weighing conditions are unstable, a stable weight is calculated determining an average value
Protective working cover over the display device included in the scope of supply

EOS Platform Scale


Weighing plate stainless steel, painted steel base
Simple and convenient 4-key operation
Wall mount for display device, standard
Hold function: When the weighing conditions are unstable, a stable weight is calculated determining an average value
The scale can be easily transported using 2 rollers and a handle and does not require much storage space
Non-slip rubber mat included in the scope of supply
Universal external mains adapter included with delivery
Protective working cover included with delivery