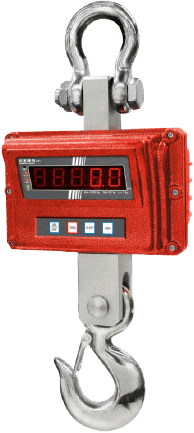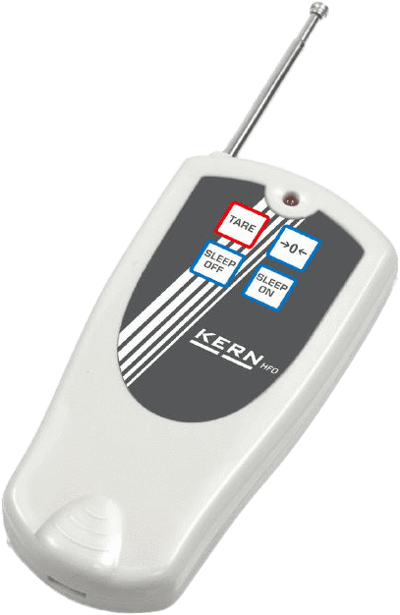 Images are representations only.
HFO Crane Scale
Brand:
Kern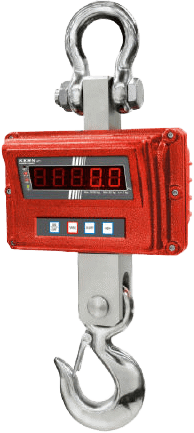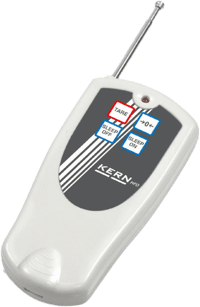 Robust industrial crane scale with EC type approval [M] - perfect for heavy-duty applications which require verification.

Note: For applications that require verification, please order verification at the same time, initial verification at a later date is not possible. Verification at the factory, we need to know the full address of the location of use.
Features
The scale meets the requirements of the standard EN 13155 (Non-fixed load lifting attachments/Breakage resistance) and EN 61010-1 (Electrical safety)
Professional device for robust applications in production, quality control, logistics etc.
Because of its stable construction and robust design, it is ideal for continuous use in industrial environment
High mobility: thanks to battery operation, compact construction and low weight, it is suitable for use in several locations (production, warehouse, dispatch department etc.)
Adaptation to unstable environmental conditions by changing the readability
High resolution readout: Read-out [d] for 5 sec increased by one decimal place at the touch of a key, only for models with EC type approval
Hold function: When the weighing value remains unchanged the weight indicated on the display is automatically "frozen" until the HOLD key is pressed
Tare: Resets the display to "0" when there is a load on the scale. Now removed or added loads are directly displayed
Hook with safety catch, revolving
Radio remote control[/] standard. Range up to 20 m. All functions can be selected (excl. ON/OFF). W×D×H 48×10×95 mm. Batteries included, 2×1.5 V AAA
Superior display size, digit height 30 mm, bright with high contrast for the easy reading of weighing results, even under poor lighting conditions
Rechargeable battery pack internal, standard, operating time up to h without backlight, charging time approx. 14 h
Specifications
Recommended Adjusting Weight
Stabilization Time Under Laboratory Conditions
Maximum Operating Temperature
Minimum Ambient Temperature
Power Supply
Battery: 1 x 12 V Type 23 A
Charging Time: 12 h
Input Voltage: 220 V - 240 V AC 50 Hz
Mains Adapter: Mains Adapter External
Mains Adapter/Adapter Included: US / UK EURO CH
Operating Time (Backlight On): 50 h
Technical Data About Verification
Minimum Load [Min]: 10 / 20 kg
Periodic Verification for Italy: 969-112
Verification Approval Conforming to 2014/31/EU: Yes
Verification by KERN Possible: Yes
Verification Class: III
Verification Value [e]: 500 g / 1 kg