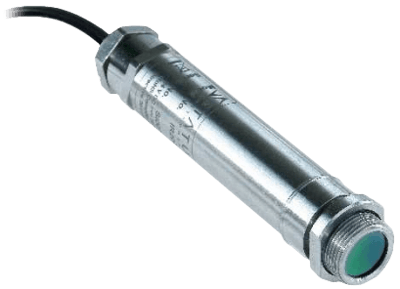 Images are representations only.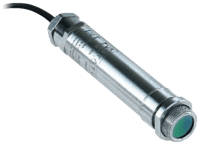 The IR200 is a general-purpose infra-red (4-20) mA loop-powered temperature transmitter housed in a robust stainless steel body.

It is designed as an alternative to traditional probe assemblies for applications where physical contact with the subject (surface of the temperature source) is either not possible or not safe.

The IR200 sensor measures the average temperature of an area depending on the selection of the sensor optics, a choice of precision optics are available for large or small targets at short or long distances.

The two wire (4-20) mA output makes the IR200 compatible with standard control loop equipment and a straight forward alternative or replacement for traditional temperature monitoring assemblies in the field.
Specifications
Accuracy
± 1 % of Reading or ± 1° C ( ± 1.8° F), whichever is greater
Ambient Temperature Range
0° to 70° C (32° to 158° F)
Humidity
0 to 95 % Relative Humidity, Non-Condensing
Mounting
Adjustable Mounting Bracket
Fixed Mounting Bracket
Thread Mounting: M16×1 mm Pitch
Response Time
240 milliseconds (90 % Response)
Supply Voltage
24 Vdc (6 Vdc Minimum, 28 Vdc, Maximum
Temperature Range
-20° to 500° C (-4° to 932° F)