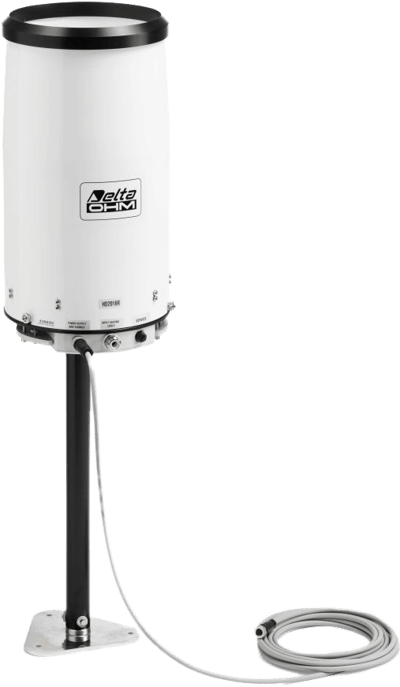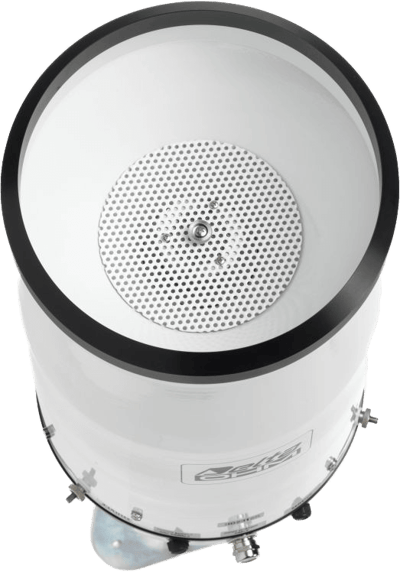 Images are representations only.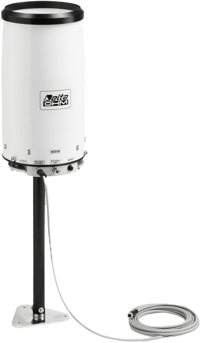 HD2016 is a rain gauge that detects the weight of the rainfall collected by a 400 cm² inlet.

The sensor is a load cell located at the base of the rainfall collecting reservoir.

The signal of the load cell is processed by the internal electronic board of the rain gauge in order to output the information on the rainfall.

The automatic discharge of the rainfall collected allows using a compact and lightweight structure for the installation of the rain gauge.

So as to ensure accurate measurement even with low temperature climatic conditions, a version with heating which is automatically activated below +4 °C has been developed (HD2016R) so that snow deposits and ice formations are prevented.
Specifications
Power Supply
Measuring Circuit: 10-15 Vdc
Heater: 12 Vdc ± 10 % (Only HD2016R)
Consumption
Measuring Circuit: ≈ 20 mA
Heater: 90 W (Only HD2016R)
Digital Outputs
RS-485 with Modbus-RTU
ASCII proprietary Protocol SDI-12
Operating Temperature
0° C to 70° C - without Heating
-20° C to 70° C - with Heating