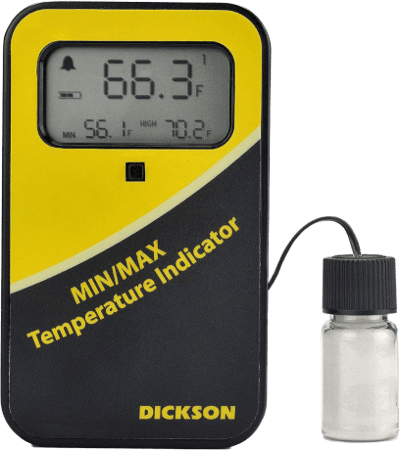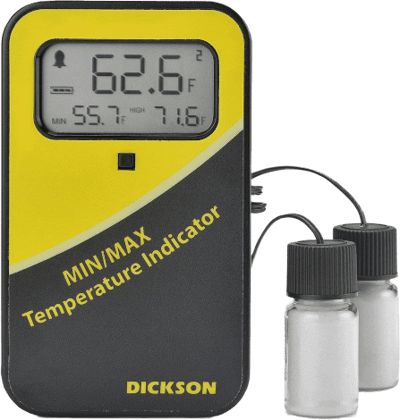 Images are representations only.
Vaccine Alarm Thermometer
Brand:
Dickson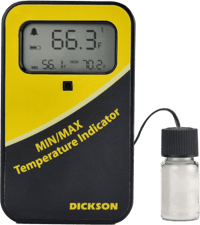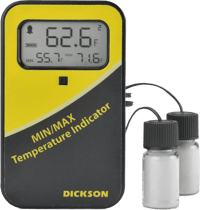 The MM120 is a simple, cost-effective temperature monitoring tool.

The MM120 does not track your data, but it is a useful backup to a traditional data logger in your vaccine or drug monitoring application.

We recommend using the MM120 and MM125 as backup devices to data loggers that record temperature values over time.

The FDA and CDC specifically recommend using data loggers with alarms to monitor vaccine storage.
Features
Tamper-resistant Audible/Visual Alarms
Thermistor Probe Submerged in Glass Bead Solution for Stabilized Readings
Tracks Min/Max Temperatures
Easy to Read Display