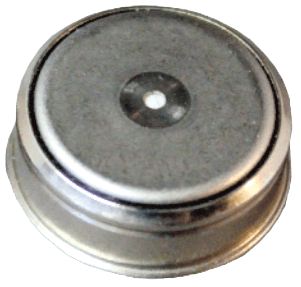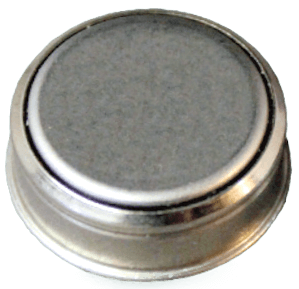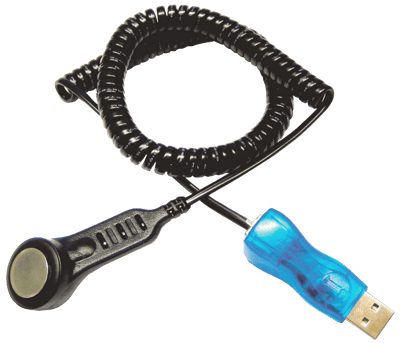 Images are representations only.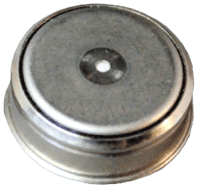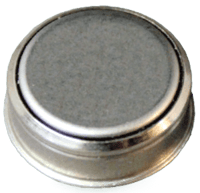 The SL50 series of miniature data loggers comprises of four data loggers:

The SL51T measures temperature from -40° to 85° C with an accuracy of ±1° C.

The SL52T operates over the same temperature range of the SL51T, -40° to 85° C but has an improved accuracy of ±0.5° C. The SL53T operates over the range 0° to 125° C with an accuracy of ±0.5° C.

The SL54TH measures temperature over the range -40° to 85° C and also measures relative humidity from 0 to 100%.

SL55T-A measures from 15° to 140° C with an accuracy of ±0.5° C from 80° to 140° C.

All models are available supplied complete with UKAS traceable calibration certificates.

These models are identified with the -A suffix and in the case of the SL53T-A and the SL54TH-A, are calibrated to give an improved accuracy over the "standard" version.

All members of the SL50 series are fully compatible with our TempIT software which is available as a free download from the Signatrol website.

The SL50 series data loggers connect to the computer using the USB interface (sold separately).

There are also a range of accessories available to assist with mounting or protection.
Specifications
Accuracy
± 0.2° to 1.5° C (± 0.36° to 2.7° F) from 0° to 125° C (32° to 257° F) - SL53T / SL53T-A
± 0.5° C (± 0.9° F) from -10° to 140° C (14° to 284° F) for SL54T / SL54T-A & SL55T
± 0.5° to 1° C (± 0.9° to 1.8° F) from -40° to 85° C (-40° to 185° F) - SL52T/SL52T-A
± 1° to 1.3° C (± 1.8° to 2.34° F) from -40° to 85° C (-40° to 185° F) - SL51T / SL51T-A
± 2 % Relative Humidity - Relative Humidity for SL54TH-A
± 5 % Relative Humidity - Relative Humidity for SL54TH
Approvals & Certifications
FDA 21 CFR Part 11
UL 913 (4th Edition): Intrinsically Safe Apparatus, Approval Under Entity Concept for use in Class I, Div. 1, Groups A, B, C, & D Locations, EEx ia IIC T4 (-40° to 80° C)
Approvals & Certifications
EN 12830
UKAS - SL51T-A, SL52T-A, SL53T-A, SL54TH-A, SL55T-A
Battery Life
0 to 10-Years at 20° to 85° C (68° to 185° F)
Delay Time
0 to 1-Year at 1 Minute Resolution - SL52T/SL52T-A, SL53T/SL53T-A, SL54TH/SL54TH-A & SL55T-A
0 to 45 Days at 1 Minute Resolution - SL51T/SL51T-A
Enclosure, Body Material
Plastic
Silicone
Stainless Steel
Materials of Construction
Mounting
Pallet Mount
Wall Mounted
Operating Temperature
-20° to 85° C (-4° to 185° F) - SL54TH / SL54TH-A
Resolution
0.07° C - High Resolution Mode
0.5° C - Low Resolution Mode
Response Time
1 Minute 29 seconds at 63 % Time Constant: Temperature for SL54TH / SL54TH-A
180 seconds - 10 to 90 % Step Change for SL55T-A
2 minutes 50 seconds - 10 to 90 % Time Constant: Temperature for SL54TH/SL54TH-A
3 minutes 44 seconds - 63 % Time Constant: Relative Humidity for SL54TH / SL54TH-A
9 minutes 50 seconds - 10 to 90 % Time Constant: Relative Humidity for SL54TH / SL54TH-A
90 seconds - 63 % Step Change for SL55T-A
Storage Temperature
-40° to 85° C (-40° to 185° F) - SL54TH / SL54TH-A
Temperature Range
0° to 125° C (32° to 257° F) - SL52T / SL52T-A
15° to 140° C (59° to 284° F) - SL55T-A
-40° to 85° C (-40° to 185° F) - SL51T / SL51T-A, SL52T / SL52T-A