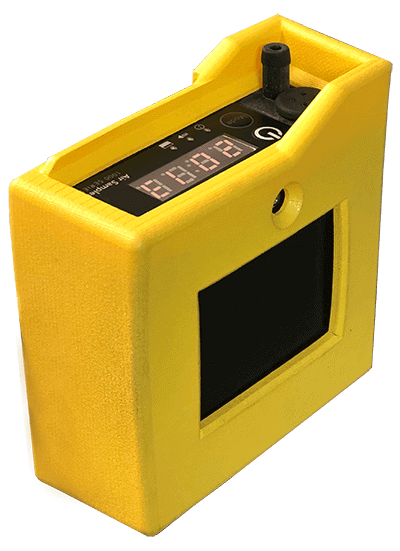 Images are representations only.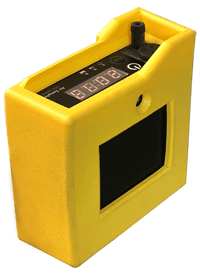 Small in size, simple to use and easy to operate, the Air Sampler 1000 Series is ideal for personal sampling applications.

Only weighing 0.70 lbs. this provides a flow range between 100 - 3000 ml/min.

The 1000 Series allows for constant flow correction even with changes in ambient temperature and barometric pressure through our ultra-quiet rotary vane vacuum pump technology.

The easy to read LED display provides accumulated sampling volume and a battery conservation mode after 30 seconds of idle use allowing for over 30 hours of continuous sampling.

The power switch allows for easy operation including Continuous Sampling, Volume Reset and Battery Conservation Mode, with the push of a button.
Features
Quiet Rotary Vane Pump
Protective Holster
Long-life Battery
Built in Belt-Clip
Replaceable Filter
Specifications
Flow Control
Holds constant flow to ± 5 % of set-point
Controls
Power Switch
Pump Control
Dimensions
3.50 in. x 3.66 in. x 1.85 in.
8.89 cm x 9.30 cm x 4.70 cm
Battery
Type: Lithium-Ion Rechargeable Battery
Run Time: > 30 hours continuous use
Battery Recharge Time: 2 Hours
Operating Temperature
-20° C to 45° C
-4° F to 113° F
Storage Temperature
-40° C to 45° C
-40° F to 113° F
Charging Temperature
41° F to 113° F
5° C to 45° C
Humidity Ranges
Operating: 5-85 %RH, non-condensing
Storage: 5-98 %RH, non-condensing