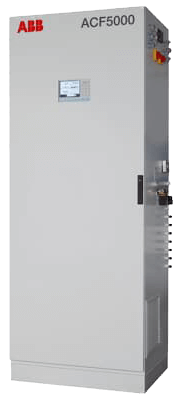 Images are representations only.
ACF5000 Multi-Component FTIR Emission Monitoring System
Brand:
ABB Group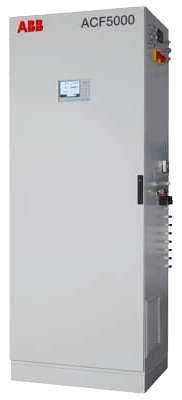 ABB's new ACF5000 is the specialist for emission and process monitoring from the pioneers in FTIR CEMS.

It is available in the 4th generation.

Since introduction in 1993, ABB has sold more than 2000 units.

The standard system design combines the advantages of a FTIR spectrometer, flame ionization (FID) technology and oxygen measurement.

The high resolution FTIR spectrometer provides selective measurement of infrared active gas molecules with high sensitivity and stability.

It simultaneously measures up to 15 components including all relevant pollutants.
Features
Simultaneous measurement of up to 15 gas components
Proven hot/wet extractive measurement
Powerful FTIR technology for TOC
Complete system with a compact and modular design


Internal references − allow on-going system validation
Lowest detection limits − suitable to monitor smallest emission limit values

One single sample inlet for all sample gases with a unique air-driven aspirator pump
Low cost of ownership
Communication, control and maintenance via PROFIBUS, Modbus, TCP and Ethernet (OPC)
Specifications
Measured Components
H₂O, CO₂, CO, NO, NO₂, N₂O, SO₂, NH₃, HCl, HF, CH₄, CH₂O, VOC, O₂
Cross-Sensitivity
< ± 4 % of Measuring Range
Linearity
< ± 2 % of Measuring Range
Sensitivity Drift
< ± 3 % in maintenance interval
Response Time
T90 < 200 seconds, T90 < 400 seconds for HCl, NH₃ and HF
Input Voltage
100/200 V 3-Phase, N, PE (Optional, with transformer), ± 10 %, 48-62 Hz
120/208 V 3-Phase, N, PE
230/400 V 3-Phase, N, PE
Sample Temperature
180 ± 2° C (356 ± 3.6° F)
Pressure
Sample: 900 to 1,100 hPa (0.9 to 1.1 bar, 13 to 16 psi)
Flow Rate
Approximately 300 L/hr (0.18 cfm)
Storage / Transport Temperature
-25° to 65° C (-13° to 149° F)
Operating Temperature
With Air conditioning unit (Option): 5° to 45° C (41° to 113° F)
Without Air conditioning unit: 5° to 30° C (41° to 86° F)
Humidity
Maximum 75 % as an Annual Average
Maximum 95 % for short periods
Weight
Approximately 300 kg (660 lb)
Municipal Waste Incinerators
Biomedical & Sludge Incinerators
Hazardous Waste Incinerators at Chemical Plants
Gasification & Pyrolisis Processes
Cement Kilns
Solvent Recovery and Destruction
Crematoria
Steel and Aluminum Smelters
Brick, Tiles & Glass Manufacturing
Catalyst Protection Monitoring
Combustion Research