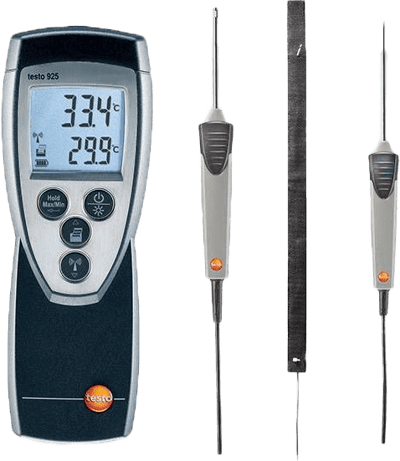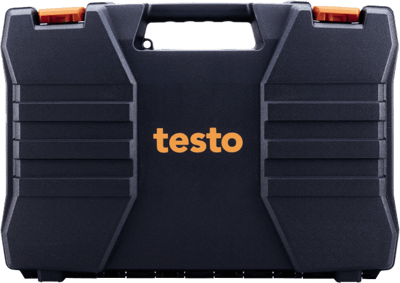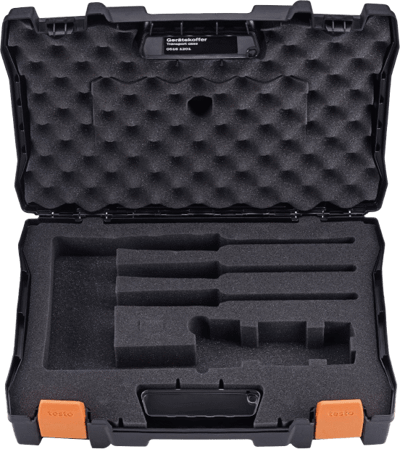 Images are representations only.
Testo 925 - Legionella Kit
Brand:
Testo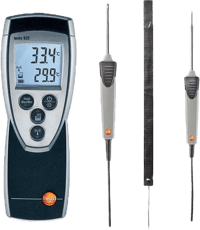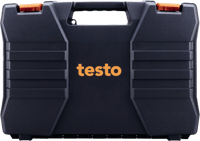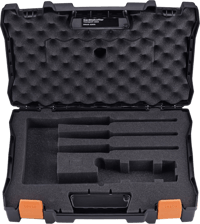 This kit comprises a Testo 925 digital temperature meter for carrying out quick and easy temperature measurements for legionella compliance.

The kit is supplied with a waterproof immersion probe, robust air pump probe and pipe wrap probe for surface temperature measurement on pipes up to 120 mm diameter.

The Testo 925 Thermometer Legionella Kit provides the ideal solution for spot checks of water temperature at outlets throughout your building.

It is our all-rounder for temperature measurement in heating engineering, the sanitation sector and refrigeration and air conditioning technology.

Take advantage of the thermocouple technology of the attachable temperature probes (type K thermocouple) with this temperature measuring instrument.

It enables fast temperature checks and a large temperature measuring range from -50°C to +1000°C (the measuring range is dependent on the probe selected).

The Testo 925 Temperature Measuring Instrument meets a Wide Range of Practical Requirements

You can attach a type K thermocouple temperature probe to the Testo 925.

Measurement data transfer by radio means the reading from a wireless radio temperature probe can also be displayed.

To meet the wide range of practical requirements, we also offer the possibility of ordering the following probe models:

Temperature probes for surface measurement: for instance, probes with a clamping bracket enable temperature checks on pipes, probes with a sprung sensor element allow temperature measurement on uneven surfaces and temperature probes with a magnet enable measurement on metal surfaces in this area
Temperature probes for immersion/penetration measurement: discover our range of immersion/penetration probes - from flexible or robust, via high-precision, to waterproof
Temperature probes for air measurement: the open sensor element ensures fast response times for air temperature measurement in this area
Choose the optimum features to meet your needs from our wide range of fast, reliable temperature probes (type K thermocouple) in the "Probes " tab.

Temperature Checking with the Testo 925: Focus on all the Benefits

Great features: large, illuminated display, current values shown, continuous display of min./max. values, hold function to retain readings, acoustic alarm when limit values are exceeded (you can determine the limit values yourself)
Practical optional accessories: do you know about our little Testo fast printer? It prints out your measurement results quickly and correctly right there on the spot. Or the TopSafe protective case? When a probe is connected, it ensures the instrument is protected against water and dirt according to protection class IP 65. Our handy bag and transport case ensure safe storage of the temperature measuring instrument and probes
Measurement data transfer by radio: the optional radio module means that on the Testo 925 you can also receive readings from a radio temperature probe, in addition to the attachable temperature probe. The radio temperature probe sends readings to the measuring instrument over a distance of up to 20 metres where there are no obstructions
Features
Digital thermometer with single type-K thermocouple input 
Ideal for use with legionella compliance
All in one carrying case for meter and sensors
Specifications
Delivery Scope
Testo 925 1-Channel Thermometer - including Immersion/Penetration Probe, Air Probe, Strap-on Probe, Carry Case, Battery and Calibration Protocol