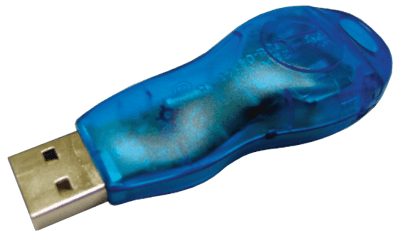 Images are representations only.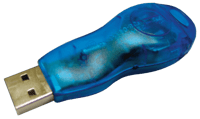 Self contained, battery powered, USB data loggers.

The SL51USB is a single channel temperature data logger that plug directly into the USB port of the computer for configuration and data download, removing the need for any additional cables or interfaces.

Once configured, the SL51USB is then removed from the USB slot and placed where monitoring is required. When the monitoring is complete, the data logger is placed back in the USB slot for data retrieval.

The SL51USB data loggers have the ability to record up to 8,000 data points and have a measuring temperature range of -10° to 85° C and 0 to 95% RH.

All USB data loggers are fully compatible with our user friendly software - TempIT.

TempIT-Lite is free of charge and allows the data logger to be configured and the data read and displayed in graphical format. Graphs can be stored, printed or retrieved at a later time.

TempIT-Lite can be up-graded to TempIT-Pro which provides various additional features such as data table view, export data to spreasheet, the ability to add comments to grpahs, F0 and A0 calculations, and automated mean kinetic temperature (MKT) calculations etc.

All versions of TempIT are supplied with with our calibration manager. TempIT will automatically warn the operator when the calibration for the data logger is due.

The SL51USB-A is identical in operation to the SL51USB but is supplied with a UKAS traceable calibration certificate.
Specifications
Accuracy
± 1.3° C (± 2.34° F) - Outside of This Range
± 1° C (± 1.8° F) from -10° to 70° C (14° to 158° F)
Applications
Data Loggers
Environmental Monitoring
Monitoring Goods in Transit
Warehouse Mapping
Approvals & Certifications
FDA 21 CFR Part 11 EN 12830
Approvals & Certifications
UKAS Traceable Calibration
Battery Life
10-Years at 20° C (68° F)
Humidity
0 to 95 % Relative Humidity, Non-Condensing
Materials of Construction
Temperature Range
Communicating: 0° to 70° C (32° to 158° F)
Measuring: -10° to 85° C (14° to 185° F)