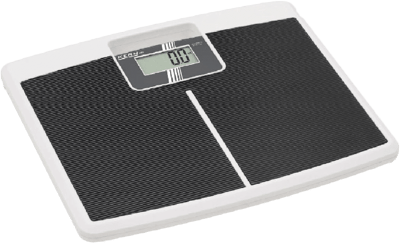 Images are representations only.
MPI Personal Floor Scale
Part Number:
MPI 200K-1S05
Brand:
Kern
Personal scale with particularly large, flat weighing plate to make it easier to step on and give maximum safety.
Features
This personal scale is the ideal measuring instrument for elderly care, paramedics, fitness clubs or in the private sector and can handle weighing overweight persons weighing up to 200 kg
Very large weighing plate
For easy and hygienic cleaning
The scale can be easily transported using a handle and does not require much storage space
Particularly flat design facilitates access
Very large platform with non-slip and wear-resistant plastic-surface
Easy to operate: simply tap on it – stand on it – read the weight
Integrated AUTO-OFF function to preserve the batteries
Weight displayed in kg or lb
Large high-contrast display that is easy to read
Delivery in attractive jewellery packaging
Note: The models are only delivered in a set of 5 units. i.e. the price given in the table refers to a delivery of 5 items. Cannot be delivered individually.