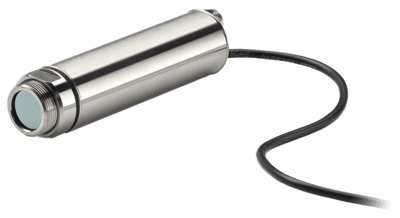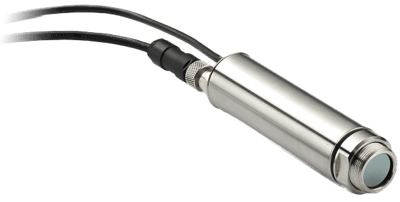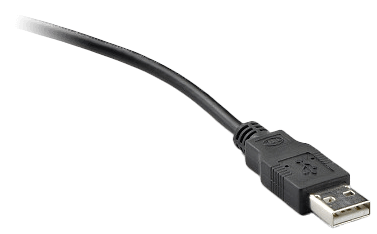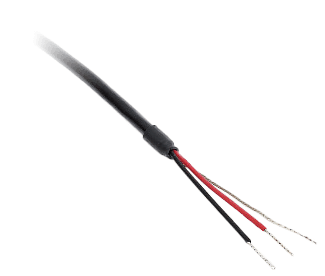 Images are representations only.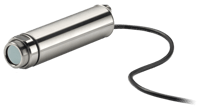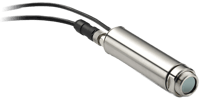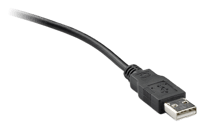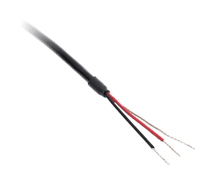 The PyroUSB Series measures temperatures from -40° to 2,000° C accurately and consistently, with an outstanding response time as low as 240 ms.

The selectable 0-20 mA or 4-20 mA output is compatible with almost any indicator, controller, recorder or data logger without the need for special interfacing or signal conditioning.
Features
Fast, accurate non-contact temperature measurement 
General purpose models suitable for most nonmetals 
Short wavelength models suitable for reflective targets such as steel rollers and other metal surfaces, even at low temperatures 
Configurable temperature range, emissivity setting etc. via USB using the included cable and software 
Features max, min, average and instantaneous readings; peak or valley hold; reflected energy compensation
OPC Server capabilities 
Temperature ranges from -40° to 2,000° C 
Stainless steel housing, sealed to IP65
Choice of optics 
4 to 20 mA output 
Quick and easy installation 
Wide range of accessories
19 models matching criteria
Specifications
Accuracy
± 2° C (± 3.6° F) or ± 1 % of Reading, whichever is greater
Ambient Temperature Range
0° to 70° C (32° to 158° F)
Cable Length
3.28 feet (1 metre) - USB / Output Cable Length
Configuration
Via PC Port Conforming to USB 2.0
Humidity
95 % Relative Humidity, Non-Condensing, Max.
Loop Impedance
900 ohms at 24 Vdc - Max.
Output
0-20 mA (Linear with Temperature)
4-20 mA (Linear with Temperature)
Repeatability
± 0.5 % of Reading or ± 0.5° C (± 0.9° F) whichever is greater
Response Time
≥ 240 milliseconds (90 % Response)
Supply Voltage
11 Vdc Min. - Sensor Voltage
24 Vdc
26 Vdc, Max.
Temperature Range
45° to 2,000° C (113° to 3,632° F)