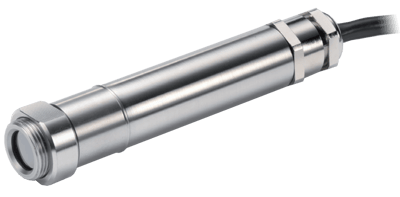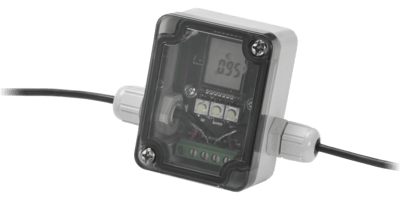 Images are representations only.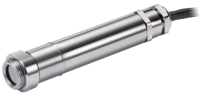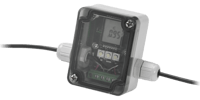 The Calex Compact Series is a range of high quality, low cost non-contact sensors that measure the temperature of inaccessible or moving objects and materials.

They measure temperatures from -20° to 500° C, accurately and consistently, with an outstanding response time of 240 Milliseconds.

All models conform to industrial EMC standards.

The PyroEpsilon is a simple sensor with an adjustable emissivity setting.

It is ideal if the target is partially reflective.
Features
Temperature range: -20° to 500° C 
Choice of precision optics for large or small targets at short or long distances
Fast response with high stability 
Stainless steel housing, sealed to IP65 
Quick and easy installation 
Wide range of accessories
24 models matching criteria
Specifications
Accuracy
± 1 % of Reading or ± 1° C (± 1.8° F) whichever is greater
Ambient Temperature Range
0° to 70° C (32° to 158° F)
Approvals & Certifications
Humidity
95 % Relative Humidity, Non-Condensing, Max.
Mounting
M16 x 1 mm Pitch - Thread
Repeatability
± 0.5 % of Reading or ± 0.5° C (± 0.9° F) whichever is greater
Response Time
240 milliseconds (90 % Response)
Supply Voltage
24 Vdc - Typical
28 Vdc - Max.
6 Vdc - Min. Sensor Voltage
Temperature Range
-20° to 500° C (-4° to 932° F)