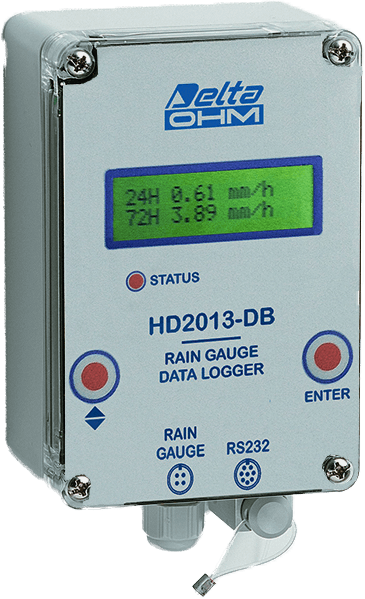 Images are representations only.
HD2013-DB - Rain Indicator Data Logger
Part Number:
HD2013-DB
Brand:
Delta OHM S.R.L.
Rain indicator datalogger with LCD display, equipped with insulated RS232C serial output.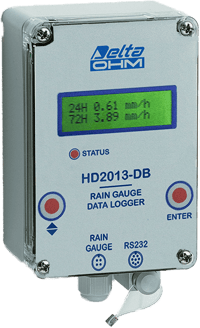 HD2013-DB is a data logger that has been specifically developed to capture and store rainfall trends.

It works with a long life lithium battery (BAT-2013DB) that provides, together with the large memory, remarkable recording capacity without user intervention.

The backlit display shows in real time the rain quantity during various time intervals.

The instrument is perfectly waterproof thanks to the use of reed relays, instead of the common push-buttons.
Specifications
Power Supply
Internal 3.6 V lithium-thionyl chloride (Li-SOCl2) not rechargeable battery, size C, capacity 8400 mAh, Molex 5264 2-Pole Connector
PC Interface
solated RS-232C Serial Port - 115200 baud