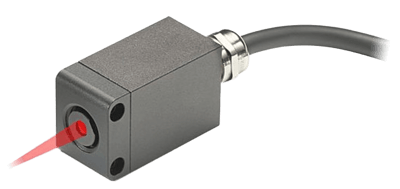 Images are representations only.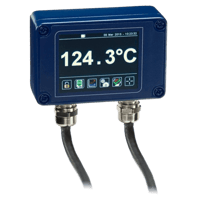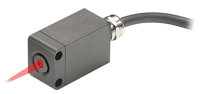 PM030 Touch Screen Interface:

Optional wall-mounted display, data logging, configuration and alarm unit for PyroCube sensor.
Read the temperature: The large, bright backlit temperature display is visible from a distance and turns red in an alarm condition.
Record the temperature history: See a graph of the measured temperature, and log more than a year of data to a single MicroSD Card. The data is stored in a simple text format that can be imported easily into Excel.
Configure the sensor: All the sensor's configuration settings can be adjusted via the intuitive touch screen interface.
Trigger temperature alarms: Two alarms are individually configurable as high, low, band or error. The screen turns bright red to signal an alarm condition, and the built-in 24 V, 1 A relay outputs can be connected directly to alarm sounders and beacons.
Accurate measurements, even with reflections of hot objects: Place the sensor outside an oven or furnace and accurately measure the temperature of objects inside by using the Reflected Energy Compensation feature.
Specifications
Accuracy
± 0.02 mA - Output Accuracy
± 1.5 mV - Output Accuracy
Alarm
2 x Alarm Relay Outputs Rated 24 Vdc, 1 A
Communication
Data Logging: Interval 1 second to 1 Day (Configurable)
Display
2.83" (72 mm) Resistive Touch TFT
320 x 240 Pixels
Backlit
Output
0.2 mA - Effective Min. Output
0-1 Vdc
0-20 mA
30 mV - Effective Min. Output
4 mA - Effective Min. Output
4-20 mA
Output Format
Alarm Output
Analog Output