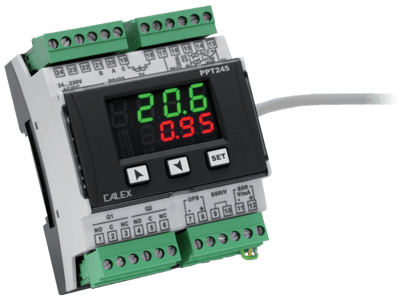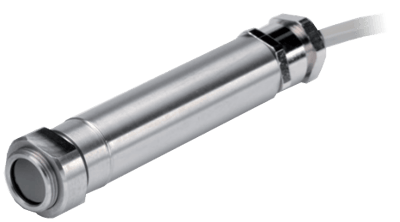 Images are representations only.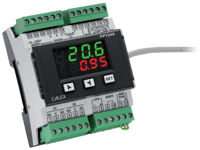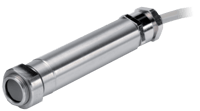 The PPT245 DIN-rail mounted controller provides a highly versatile alternative to panel-mounted instruments.

It has one Analog input which is configurable for up to 18 different sensors/signals, two relay outputs, and a third output which can be configured either as a SSR logic signal or a 4-20 mA /0-10 V Analog signal for control or re-scalable retransmission of the process variable or setpoint.
Features
Fully configurable indicating PID controller for single control loop
DIN rail or wall mount
Universal Analog input for current, voltage, thermocouple, RTD, thermistor, potentiometer, or loop break alarm via current transformer
Ideal for measurement of temperature, pressure, flow, level, pH, and many other process values
Rescalable Analog output for control, retransmission or signal conversion
Relay and SSR outputs
Provides temperature indication and emissivity adjustment for PyroEpsilon infrared temperature sensor
Specifications
Accuracy
0.2 % ± 1-Digit for V/mA
0.5 % ± 1-Digit for TC/RTD
Applications
Current Control
Heating Element Control
Injection Molding
Leather & Footwear Machinery
Metal Working Furnaces
Motorised Valve Control
Pharmaceutical Industry
Plastics Extrusion
Remote Control Via RS-485
Signal Converter
Wood Working Machinery
Approvals & Certifications
Communication
Baudrate: 57.6 Kbps
Modbus RTU
RS-485
Control Functions Characteristics
Heating/Cooling PID
ON/OFF
PID Autotuning
Enclosure, Body Material
Polycarbonate with Transparent Lid
Humidity
35 to 95 % Relative Humidity
Input
0-10 V
0-20 mA
0-40 mV
4-20 mA
Mounting
DIN Rail Mounting
Wall Mounted
Operating Temperature
0° to 45° C (32° to 113° F)
Output
0-10 V
12 V
30 mA
4-20 mA
RS-485 Modbus RTU
Relay Output
2 Relays 5 A Resistive + 1 Logic SSR
RTD Type
Ni100
Potentiometer 6 or 150 kiloohms
Pt100
Pt1000
Pt500
Sensor, Probe Type
J Thermocouple
K Thermocouple
NTC 10K
PTC 1K
RTD
R Thermocouple
S Thermocouple
Supply Voltage
24-230 Vac/dc ± 15 %, 50/60 Hz