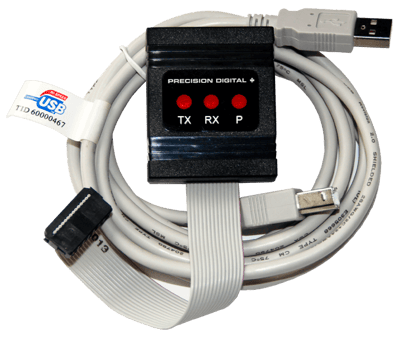 Images are representations only.
USB Serial Adapter for PD6830 & PD6730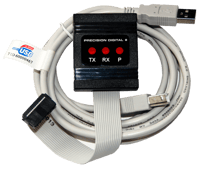 The PDA8068 USB serial adapter is used to connect the PD6830, PD6830X, and PD6730 directly to a computer via USB.

This module connects the internal electronics module directly to a computer, and only allows for programming of the units.

No live monitoring is possible with this module.

This is ideal for quickly connecting to MeterView EX or ScanView EX for programming.

USB and meter to adapter cables are included.
Specifications
Meter Usage
PD6830
PD6830X
PD6730
PD6730X
Function
Programming only. No live device monitoring
Connectors
USB and meter Connection cable, USB and meter to Adapter cables are included
Distance
Adapter to meter/scanner: 6̎ (0.15 m) max, Adapter to computer: 6' (1.83 m) Max. Intended for bench-top Programming.