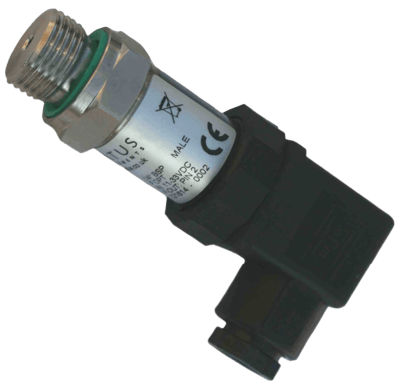 Images are representations only.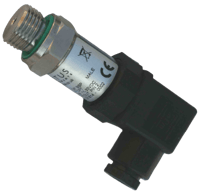 The PTX130 pressure transmitter series has a piezo-resistive ceramic pressure sensor giving it excellent media compatibility.

Constructed of stainless steel, it is available with a wide variety of process connections, and every device is temperature compensated.

The electronics are microprocessor based which means no manual adjustment is needed.

The product can be ordered with current or voltage output and has excellent temperature stability.
Features
Measuring range (>2 to 700) bar
<0.25% Full Scale accuracy
Gauge, sealed gauge or absolute range
2-Wire 4-20 mA or 3-Wire voltage output
Choice of process connections
Specifications
Accuracy
0.1 mV/V - Zero Setting Error
Non-Linearity & Hysteresis: ≤ ± 0.25 % of Full Scale
Non-Linearity & Hysteresis: ≤ ± 0.1 % of Full Scale
Supply Voltage Influence: Typically < 0.05 % Full Scale
Ambient Temperature Range
-20° to 80° C (-4° to 176° F)
Approvals & Certifications
BSP Connection
G 1/2" Male
G 1/4" Female
G 1/4" Male
Burst Pressure
psi: 58.02 to 12,760 (kPa: 400 to 88,000, bar: 4 to 880)
Compensated Temperature
20° to 80° C (68° to 176° F)
Electrical Connectors
4-Pin Connectors
Amphenol Plug
Bayonet Connector, 6-Pin
Binder 6-Pin 723 Series Connector
Cable Gland
DIN 43650
Large Plug Socket & Small Plug Socket
M12 x 1
Load Resistance
10 kiloohms (3-Wire)
11 kiloohms (4-Wire)
Nominal Pressure
psi: 14.5 to 10,150 (kPa: 100 to 70,000, bar: 1 to 700)
NPT Connection
1/2" NPT Male
1/4" NPT Male
Output
0-10 mV/V
0-10 V
0 to 100/200 mV
4-20 mA, 2-Wire
Overpressure & Static Pressure Limits
psi: 29.01 to 12,760 (kPa: 200 to 88,000, bar: 2 to 880) - Permissible Overpressure
Pressure Range
bar: 1 to 700
kPa: 100 to 70,000
psi: 14.5 to 10,150
Pressure Type
Absolute
Gauge
Sealed Gauge
Span & Zero Adjustments
≤ ± 0.5 % of Full Scale - Setting Errors
Storage Temperature
-40° to 125° C (-40° to 250° F)
Temperature Range
-20° to 135° C (-4° to 275° F)
Vibration
10 G RMS at 20 to 2,000 Hz
Zero Offset
Thermal: ≤ ± 0.01 % to ± 0.04 % of Full Scale/°C