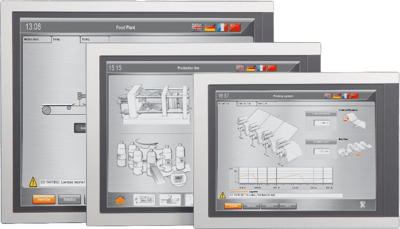 Images are representations only.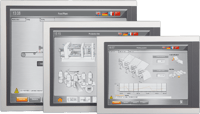 For applications that need to be compatible with existing systems, 4:3 panels with analog resistive touch screens are also available.

This makes it possible to upgrade to the latest PC platform while continuing to use HMI applications at their current resolution so that no software changes are required.
Features
Analog resistive single-touch screen
Widescreen formats from 7" WVGA to 15.6" HD
4:3 formats from 5.7" VGA to 19" SXGA
Variants with keys and USB interface
Connections for DVI, SDL, SDL3 and SDL4
Slim design
Flexible mounting
Gloved operation possible
Anti-glare surface