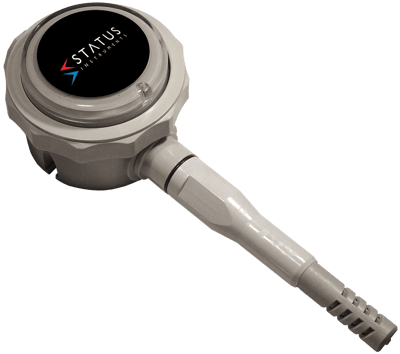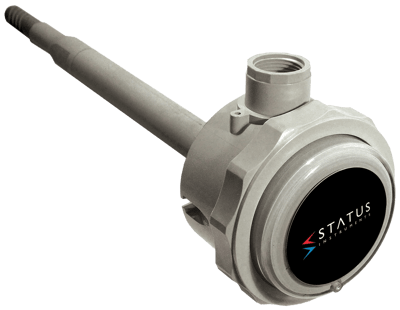 Images are representations only.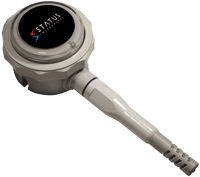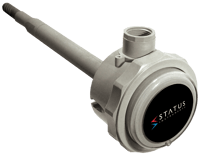 The SEM161 /162 series are a cost effective "smart" humidity and temperature transmitter with a single two wire (4-20) mA output (SEM161) or dual two wire (4-20) mA output (SEM162).

The design uses a digital sensor which plugs into the sensor stem. A 4 digit display option is also available.

The product will measure humidity, temperature, dew point and delta T (the difference between dewpoint and ambient temperature) values.

Using our free software, available on our website, PC configuration allows you to measure any one of these 4 parameters on the SEM161, or any two on the SEM162.
Specifications
Accuracy
(mA Out x 0.0005) or 5 µA whichever is greater
Ambient Temperature Range
0° to 50° C (32° to 122° F)
Approvals & Certifications
EMC - BS EN 61326
IEC 61000-4-2, 61000-4-3, 61000-4-4, 61000-4-5
Electrical Connectors
M20
Output Connection: Two Part Screw Terminal
Solid/Stranded Wire: 20 to 28 AWG
Humidity
0 to 100 % Relative Humidity
Transmitter: 10 to 90 % Relative Humidity, Non-Condensing
Length
Wire Strip Length: 6 to 7 mm
Mounting
Duct Mount
Remote Mounting
Wall Mounted
Operating Temperature
Probe: -30° to 100° C (-22° to 212° F)
Transmitter: -30° to 85° C (-22° to 185° F)
Output
4-20 mA, 2-Wire Current Loop
Maximum
Minimum 3.9 mA (In Low Burn-Out Condition)
Power Supply
10-30 Vdc
15-30 Vdc with Display
Power Supply Effect
Loop Voltage Effect: 0.2 µA/V
Resolution
0.1 % at 0.1° C / 32.18° F
Sensor, Probe Type
Sensor: Humidity/Temperature
Stem Length
4.33" to 197" (110 to 5,000 mm)
Storage Temperature
Transmitter: -50° to 90° C (-58° to 194° F)
System Requirements
USB Configurator
Windows® XP or Later
Temperature Range
-30° to 100° C (-22° to 212° F)
Turn-On Time
Start Up Time: 10 seconds
Update Time
3 seconds
Display: 800 milliseconds