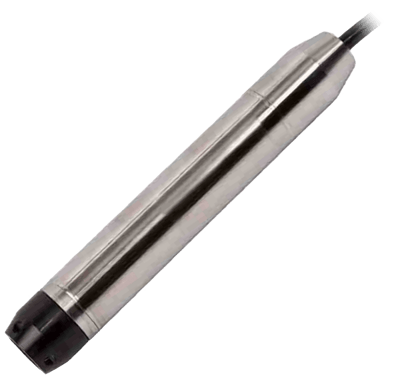 Images are representations only.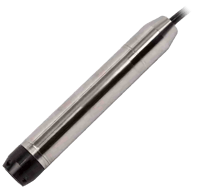 The PTX22 pressure transmitters are high accuracy, robust, 2-Wire (4-20 mA) current output pressure sensing devices used primarily to measure level.

They are housed in an all welded stainless steel (316L) assembly containing an oil filled piezoresistive element.

Silicon filling and Viton seals are standard with many other options available to order.

The PTX22 is ideal for applications measuring depth and levels in; wells, bore holes, reservoirs, lakes and rivers, waste water and sewerage treatment plants.

Ranges are to Din standard (in ratios of 1, 1.6, 2.5, 4, 6,) e.g. 100, 160, 250, 400, 600 mbar and 1, 1.6 bars etc. up to 25 bar with custom calibrations available in all pressure measurement units.

Lightning (surge) protection to EN 61000 and Intrinsic Safety options are all provided.
Specifications
Accuracy
± 0.1 % of Full Scale (0.1 Mbar to 25 bar) - Optional
± 0.25 % of Full Scale (0 Mbar to 25 bar) - Optional
± 0.5 % of Full Scale (0 Mbar to 25 bar) - Standard
Applications
Wastewater Treatment Plants
Water Depth Measurements Systems
Wells, Bore Holes, Reservoirs, Lakes & Rivers
Approvals & Certifications
EN 61000-4-5: Surge (Lightning Strikes)
Approvals & Certifications
ATEX I/II MI/IG EEx IIC T3 to T6
EMC
Burst Pressure
psi: 0 to 2,900 (kPa: 0 to 20,000, bar: 0 to 200)
Output
1 W
100 mA
4-20 mA, 2-Wire
Overpressure & Static Pressure Limits
3 × FS (bar: 2 to 25)
3 × FS (bar: 2 to 500) (Minimum 3 bar)
Pressure Range
bar: 0 to 25
kPa: 0 to 2,500
psi: 0 to 362.6
Supply Voltage
10-30 Vdc, Voltage Influence < 0.1 % of Full Scale (PTX22X)
30 V, Maximum
9-33 Vdc
Temperature Range
-5° to 80° C (23° to 176° F)