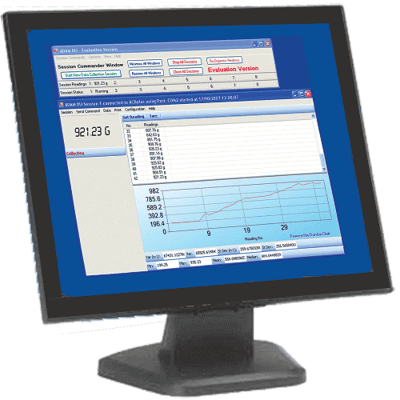 Images are representations only.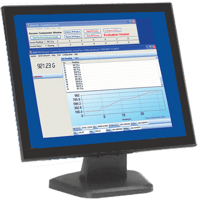 AdamDU (Data Utility) software lets you easily capture data from up to 8 different Adam Equipment balances and weighing scales for immediate analysis or export to other applications.

Keep tighter control of weighing operations and integrate weighing tasks into processes with this comprehensive data collection utility.
Features
Quick and easy to use interface, supports capturing data simultaneously over a serial communication port(s) from up to 8 balances/scales
Main Commander Window to manage and overview all data capture sessions
Graph readings in real-time
Perform statistical analysis on readings (Min, Max, Median, Mean, Variance, Standard Deviation) in real-time
Export captured readings to several file formats (Text, CSV, HTML, XML)
Export directly to Microsoft Excel or Microsoft Word
Export captured readings to the Windows Clipboard for quick importing into other Windows applications
Capture custom data along with the scales data readings, supports up to 6 additional user defined data fields that can have data inputted by a user
Interact with the connected Balance/Scale - send remote commands to control certain aspects of the balance/scale (certain commands are only applicable to certain model)
Log calibration reports to file for complete tracking of calibration records
Log form output (custom defined multiple line data from a balance) to a file
Continuously log readings to a file in real-time
Print raw readings and the graphed readings
Collect date and time with readings, where supported collect the Scale/Balances serial number for unique identification of data readings/balance
Quickly search for readings - a specific reading(s), max or min reading
Collect Density Determination readings when used with an appropriate balance and Density Determination Kit
Collect unit weight, pieces count, unit price and total price from counting and retail scales
Capture Tare weight, Net weight and Total/Gross Weight from any scale for production line applications.
Speak all readings received from a balance/scale using the Microsoft Speech Synthesizer engine (Windows XP and later)