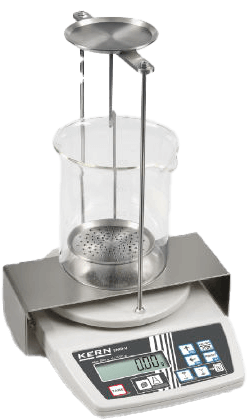 Images are representations only.
EMB-V Precision Balance
Brand:
Kern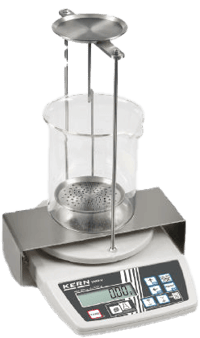 School balance EMB-V with integrated density determination function.

In order to make it easier for you to make the right choice of KERN balance, we have included a quality code for each model, which is made up of two quality features and will give you technical data and pictograms in addition to the product features.

This will help you to make the decision on the perfect balance for your application, please click here for more information.

Note: Balance and appropriate set for density determination should be ordered at the same time, see accessories.
Features
Density determination made easy! Thanks to the self-explanatory, graphic-assisted control panel, the density of solids and liquids can be determined in seconds, making them ideal for use in schools and universities
Self-explanatory graphic control panel, the workings steps can be understood immediately, even without operating instructions


Visualized process avoids operating errors
No learning time = reduces costs
Ideal for untrained users

The 4 steps are carried out from left to right:


Tare the balance by pressing the [TARE] key
Select density determination mode (solids/liquids)
Weighing of samples/ plummets in air
Weighing of samples/ plummets in liquid. The density will be shown on the display right away

Particularly flat design
Hook for underfloor weighing standard
Ready for use: Batteries included, 9 V Block, operating time up to 12 h. AUTO-OFF function to preserve the battery
Specifications
Weighing Surface (d)
200-3 V: 82 mm
2000-2V: 150 mm
Eccentric Loading at 1/3 (Max)