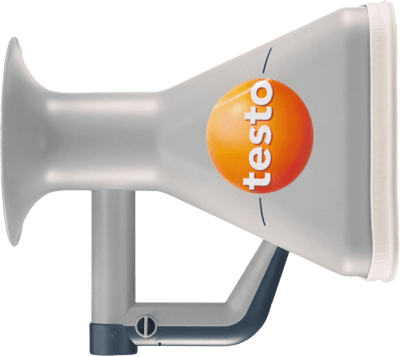 Images are representations only.
Testovent 415 - Flow Funnel for Low Flow (<50 CFM)
Brand:
Testo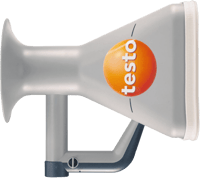 Testovent 415, Volume flow funnel, Ø 8.2 in./ 7.4 x 7.4 in., including case.

Testovent 415, volume flow funnel, for measuring the suction power in ventilation systems.

Applications

Testovent 415 Volume Flow Measuring Funnel

The funnels for volume flow measurement allow the determination of volume flow (in m³/h) in combination with thermal or vane anemometers.

The funnels can be used on ventilation systems which withdraw air from rooms via adjustable cross-sections.

Depending on the size of the air vent and the volume flow, it is possible to choose from two selectable funnels.

For Testovent 415, a maximum edge length of 190 mm and a maximum diameter of 210 mm apply.