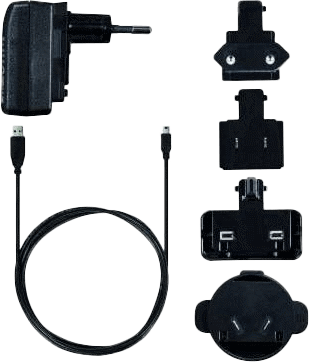 Images are representations only.
USB Power Supply - For Testo Saveris 2 and Testo 160 Wi-Fi Data Loggers
Brand:
Testo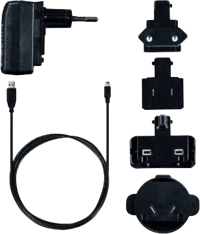 USB Power Supply for testo Saveris 2 and testo 160 Wi-Fi data loggers.

When the power supply is connected, the battery power is turned off; no need to remove batteries.

Batteries can stay installed, for battery backup, in the event of a loss of power.
Features
4.92 ft. / 1.5 m USB-A to Micro-B cable
Power supply with a set of international plugs
Power supply not to be connected to PC
Micro-B USB plug connects to Wi-Fi data logger
Specifications
Delivery Scope
USB Power Supply for Testo Saveris 2 and Testo 160 Wi-Fi Data Loggers, including USB Cable, and 1 Set of Changeable International Plugs
Cable Length
USB-A to Micro-B Cable, 4.9 ft. (1.5 m)