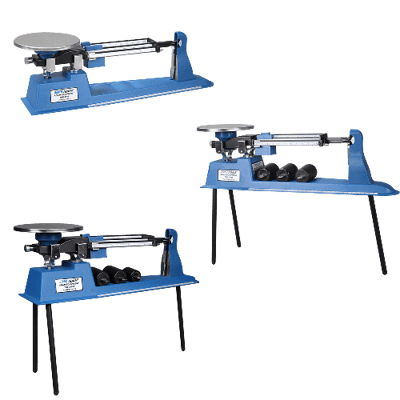 Images are representations only.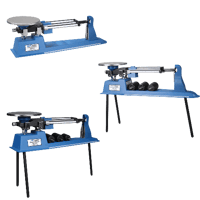 Created to withstand daily student use, Adam Equipment's patented TBB triple beam mechanical balance offers a superb value for teaching mass measurement concepts.

With rugged construction and security slot to prevent theft, the durable TBB is ideal for classroom environments. Sturdy metal housing and a grade 304 stainless steel pan help the balance withstand daily student use.

Other features include tripod legs for density measurement, weigh-below hook, magnetic damping for faster stability, notched and tiered graduated beams with center reading, and holders for storing extra weights.
Features
Optional hook enables below-balance weighing
Security slot for optional Kensington-type lock and cable to help prevent theft
Large, grade 304 stainless steel pan allows swift cleaning
Magnetic damping slows pointer movement for faster readings
Notched, tiered, graduated beams ensure positive positioning and accurate reading of results
Storage space for weights included
The TBB 2610T is equipped with a 225 g tare range
Zero adjustment
Specifications
Display
Graduated Beam with 7 mm High Digits