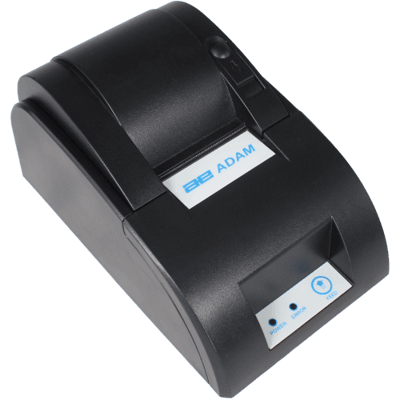 Images are representations only.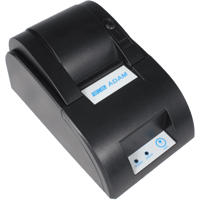 A general purpose thermal roll printer, the ATP2 is ideal for use with most balances and scales. Designed to be efficient and compact, the printer occupies minimal space on a bench or tabletop. Operation is simple, with an on/off switch, paper feed button and three LED indicators.

Ideal for printing applications, the ATP2 is able to perform a variety of other commands, such as setting tabs, spacing and carriage return. Users can specify absolute position, select or disable double width, and designate line feed.

The printer is preset to work with the default RS232 interface on Adam balances, but adapts easily to work with other equipment.
Features
Dimensions: 7.8" x 4.7" x 4.0" / 197 mm x 120 mm x 102 mm (D x W x H)
Interface capabilities: serial port
Support for up to 26 international character sets
Print size 24 x 24 dot
Column size 384 dots per line
Print speed of about 2" / 50mm / sec
57.5mm paper width
Selectable baud rates
LED indicators to show Power and Error
RS-232 cables included (9F and 9M, 25 pin)
Specifications
Dimensions
7.8" x 4.7" x 4.0" / 197 x 120 x 102 mm (D x W x H)