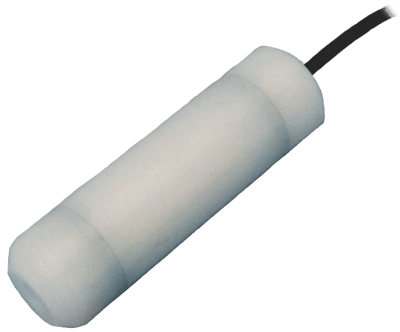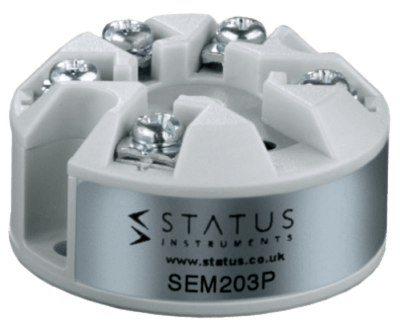 Images are representations only.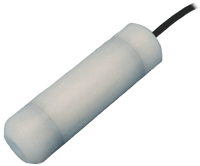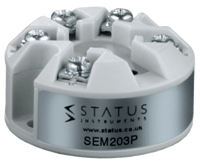 The PTX23 pressure transmitter is a high accuracy, robust, 2-Wire (4-20 mA) current output pressure sensing device designed to withstand immersion in most aggressive chemicals.

It is an assembly containing a piezoresistive element, oil filled and sealed in a PVDF case with a choice of PUR or PTFE cable to any length required.

The PTX23 is ideal for applications measuring depth and levels in aggressive fluids, chemicals and waste water.

Ranges are to DIN standard (in ratios of 1, 1.6, 2.5, 4, 6) e.g 100, 160, 250, 400, 600 mbars and 1, 1.6 bars etc. up to 25 bar with custom calibrations available to all pressure measurement units.
Specifications
Accuracy
≤ ± 0.5 % of Full Scale ( > 2 bar)
≤ ± 1 % of Full Scale (≤ 2 bar)
≤ ± 2 % of Full Scale (< 500 Mbar)
Applications
Aggressive Fluids & Chemicals
Wastewater
Water Depth Measurements Systems
Burst Pressure
psi: 0 to 2,900 (kPa: 0 to 20,000, bar: 0 to 200)
Diaphragm Material
316L Stainless Steel
Teflon Coated
Operating Temperature
Optional: -25° to 85° C (-13° to 185° F)
Standard: 0° to 70° C (32° to 158° F)
Overpressure & Static Pressure Limits
3 times Full Scale for psi: 29.01 to 362.6 (kPa: 200 to 2,500, bar: 2 to 25)
Pressure Range
bar: 0 to 25
kPa: 0 to 2,500
psi: 0 to 362.6
Supply Voltage
9-33 Vdc, Voltage Influence > 0.1 % of Full Scale
Temperature Range
Extended: -5° to 80° C (23° to 176° F)
PUR - Maximum
Standard: -5° to 50° C (23° to 122° F)